Faye has been shedding so much fur that her house started looking like the wild west with all the fur tumbleweeds floating about.
So her mom decided to collect all the fur and fashion a simple but adorable cowboy hat for her.
Faye looked extra pleased with her new fashion accessory, that her mom plans to craft other fur pieces in the future.
Meet Faye. She is one hyperactive cat who just loves adventures. But with all the exploring she's doing all around the house, her fur tends to spread pretty much everywhere — so much that her mom was able to make a hat out of all of it.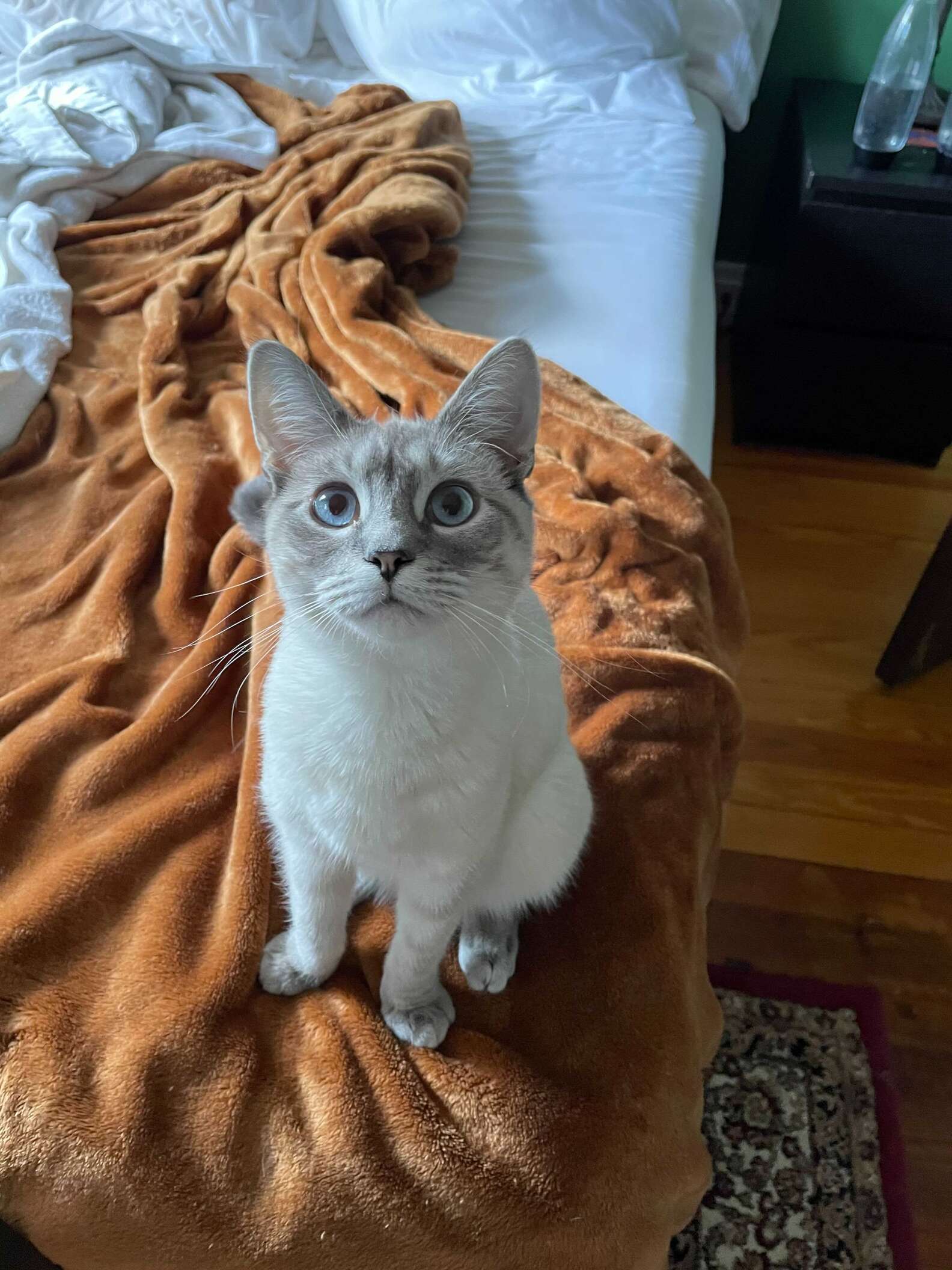 Faye's fur gets shed everywhere despite her mom brushing and cleaning her regularly.
Her mom, Taylor Nelson, is an associate video editor and producer at The Dodo.
Taylor shared how all the cat fur makes their home look "like the wild west" because of all the "little fur tumbleweeds floating around in the air."
She realized that she could perhaps create something out of all the fur just floating around her home. But she didn't consider herself too artsy to start a complicated craft, so she decided to make a simple one.
Using the fur tumbleweeds as an inspiration, Taylor collected them and crafted a tiny, simple but adorable cowboy hat for Faye.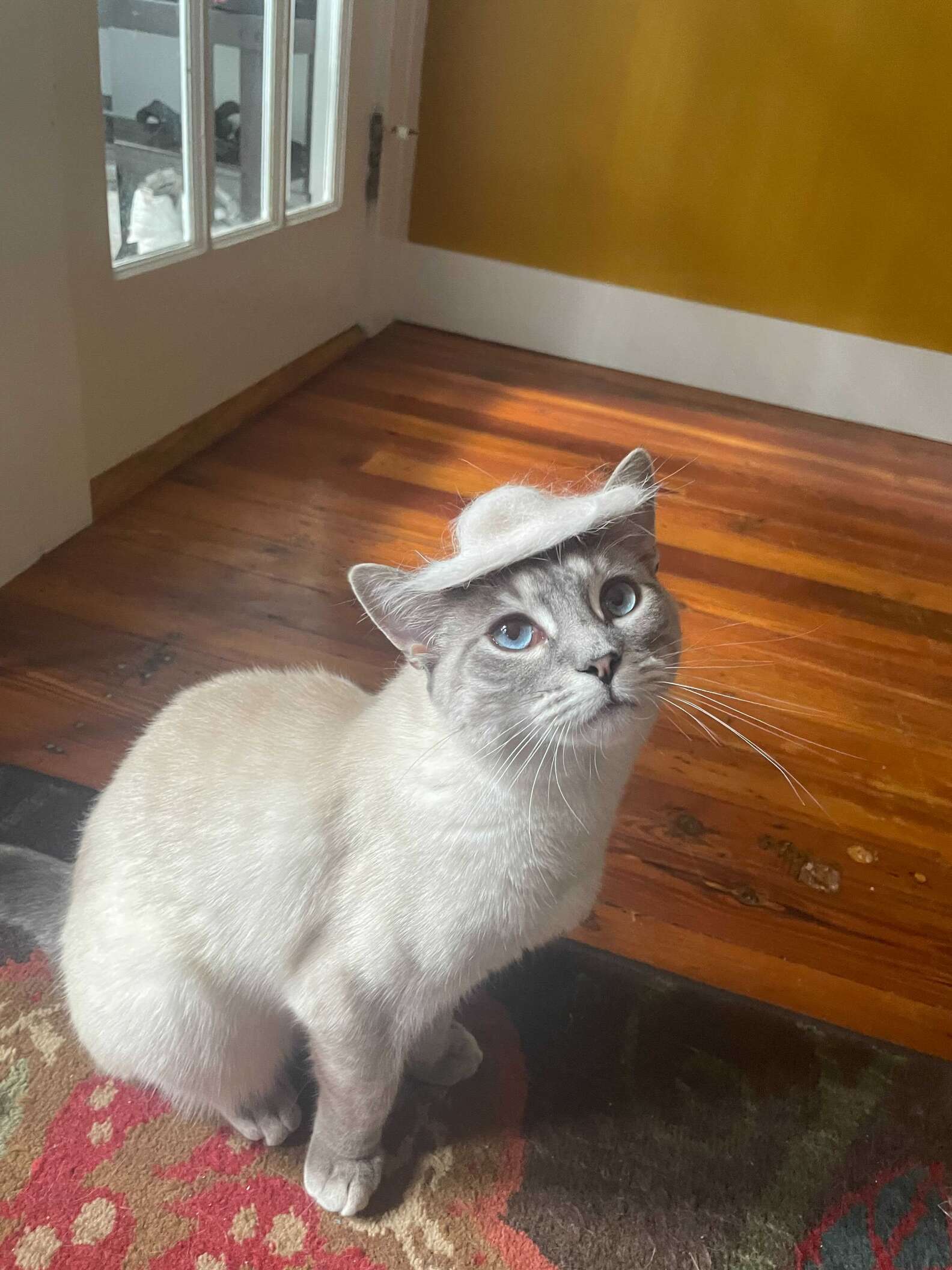 Taylor admitted that her simple handiwork was nothing like what felting experts could probably fashion. She simply collected all the shredded fur, smushed them together into a ball, and "molded it like a ball of clay until it looked kind of, barely, a hat."
She had no idea how Faye would react to her new accessory. Taylor even expected that the hyperactive cat wouldn't sit still long enough for her to take a picture, but Faye looked glad to model the hat for her.
Taylor recalled how Faye tilted her head into the hat as she was putting it on her, and "looked so pleased with it." She added how Faye, who is "definitely the princess of the house and loves attention," perhaps knew that "she looked pretty and was happy to show off."
Taylor's other cat, Spike, didn't shed as much fur so he couldn't get his own fur hat. But she wanted to include him in the fashion show, so she also put the hat on him for a picture. And while he didn't show as much excitement for it as Faye did, and mostly slept through the fashion event, the hat still lent him a dapper look.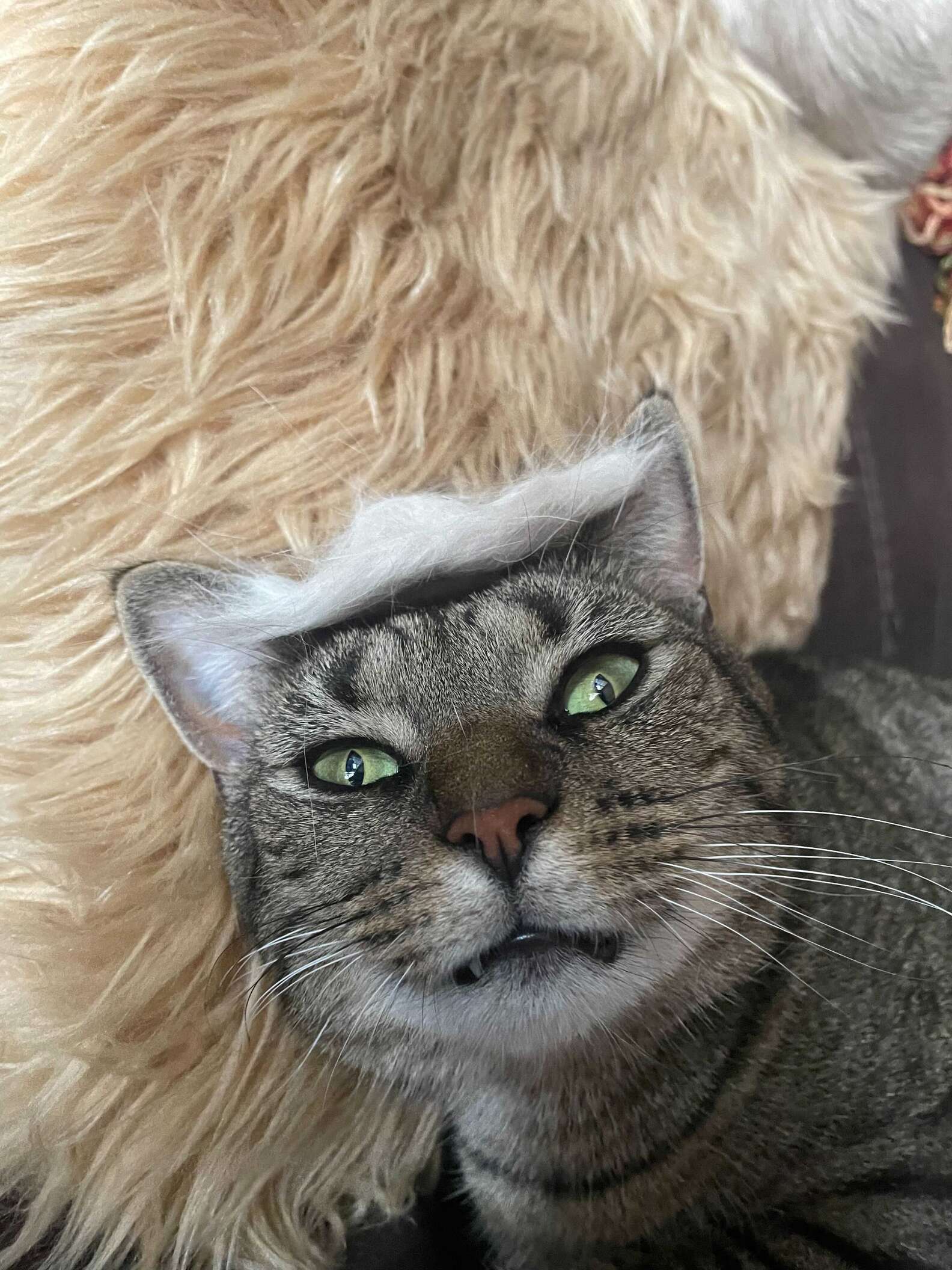 Pleased with Faye's reaction to the fur hat, Taylor looks forward to making other creations out of all her shed fur.
"If I have to live in a fur sandstorm, I might as well make the most of it," Taylor remarked.
Via   The Dodo